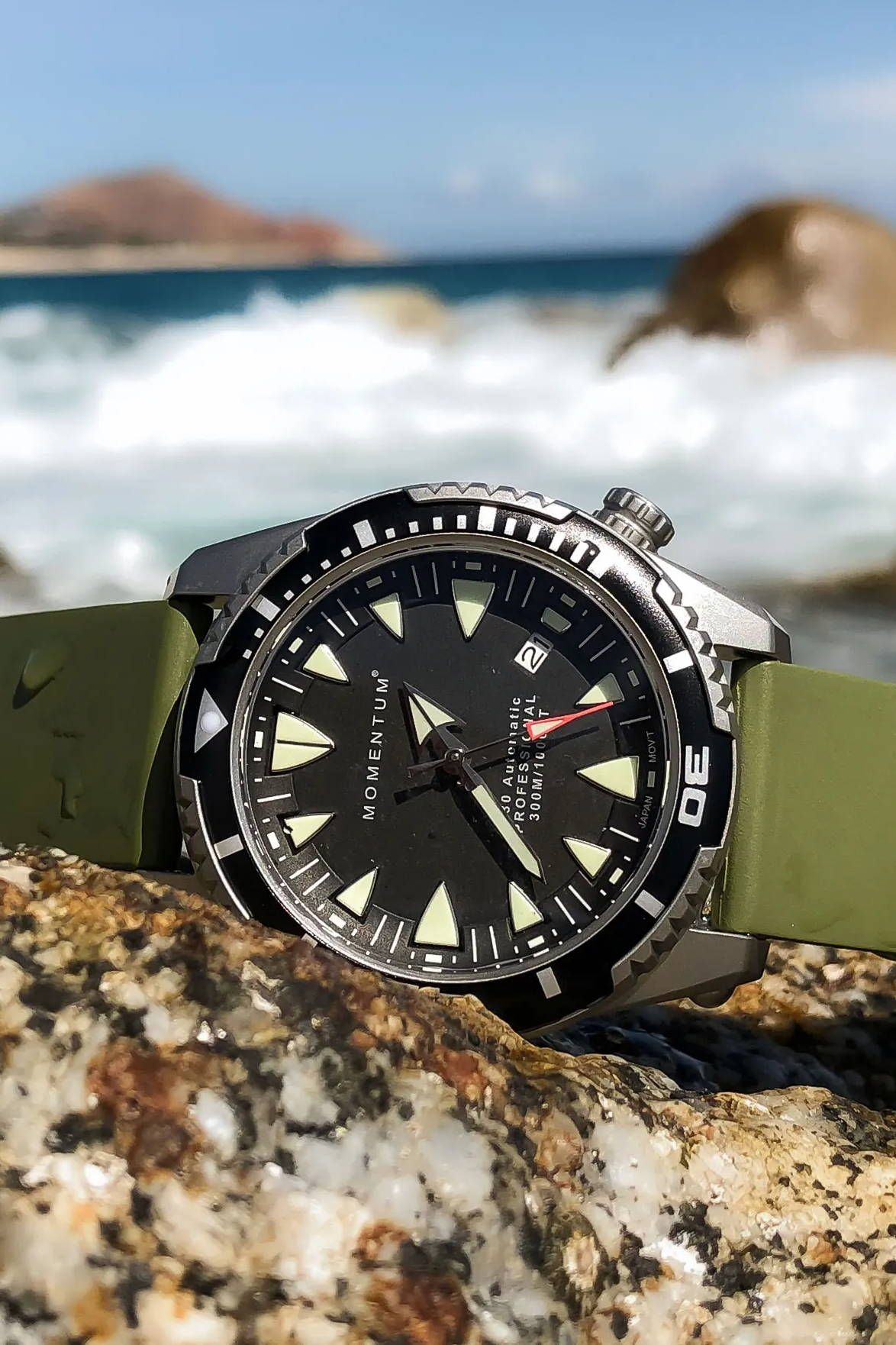 THE M30 AUTOMATIC COLLECTION
The automatic-movement sibling of the M50.

"Unique Diver watch and great value This is an amazing watch for the money! The design is unique for a dive watch and I would describe it as "industrial" and a modern take on a classic style. The bead blasted case gives it a matte finish that justifies buying it if you already own several black dial diver watches with polished stainless steel cases (that would be me)."

"I think the colorful term beginning with the letters B and A aptly describe this watch. The watch is a solid chunk of black coated stainless steel with sapphire crystal and great lume. Second Momentum watch I have owned. This one is tougher than the first, which I bought for its toughness. I've seen it described as a tank of a watch. I agree. Chuck [Norris] would be proud."
"I have owned the M50 DSS watch by St. Moritz for the past 5 years. During that time, it has been nothing short of a pleasure to wear. It's solid 316L stainless steel brushed case has taken a beating but has only very small dings to show for it. The sapphire crystal is still perfect and unscratched ... The bezel is very functional and clicks with ease. I have received quite a few compliments and even a co-worker went out and ordered one for himself days after I showed him the watch."
"Divers mainly use computers these days but as an Instructor I sometimes need a second hand to time students undertaking underwater skills. So I needed a tough practical dive watch that wouldn't flood and didn't cost the earth. I have been very pleased indeed and dived it to 30m so far. The watch looks great, the big dial is easy to read especially at night and in dim low visibility and comes with a thick but soft rubber strap that fits over my wrist, as well as over a dry suit cuff."
---
Know early and receive exclusive discounts.